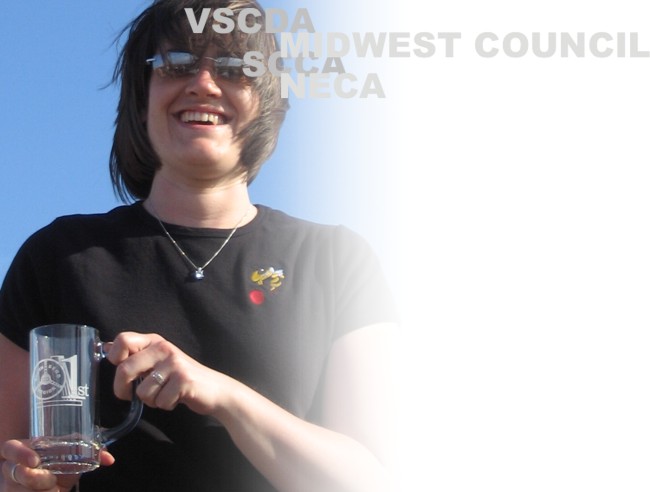 2010 Season
It's been an odd season for the team! We've been working on the Buzzbomb's new Ford race motor every chance we get. By the time we're done it should have nearly triple the horsepower of its old 4-popper. But work seems to proceed more slowly on our own vehicle while we take care of other projects.
Mustang
In the meantime, Pat has taken the opportunity to help test out a friend's new Mustang Cobra on the solo tracks. It's actually good practice for how Buzzbomb 2.1 might run once it's complete. We're used to mashing the accelerator straight onto the floorboard without having to worry about overdriving. With a little more go-power, we might have to learn to moderate the throttle a bit!
New Digs for Rodeo
January 14, 2009
Rodeo Motorsports is pleased to announce its new location in Sodus Township! With 2400 square feet in the historic old bushel basket factory, our capacity has increased immensely. We look forward to working with you on your next project.
-- Patrick
South Bend Region SCCA Awards Banquet
January 14, 2009
Saturday, January 10 was the date of the Annual awards banquet. Rodeo Motorsports took away 6 trophies and Pat got his 5 year pin. We had 4 first places, and 2 third places on the indexes.
They give trophies forthe top three positions on several indexes (handicapping systems). Arin (Bubba) got third on the Novice index since it was his first full season, and Gretchen came in third on the ladies index.
South Bend Region does cool trophies. The class trophies were insulated coolers with wheels and long handles. They're embroidered with the SBR SCCA logo. Gretchen and Bubba got nice Holloway hooded shell jackets embroidered with the SBR logo, their names, and third place.
The banquet was held at the Studebaker Museum in South Bend, where they had an exhibit of some beautiful old British cars. We'll have photos pretty soon.
MANY THANKS to crew chief Sandy for keeping tires underneath us this year, and doing most of the prep work on all three cars.
BuzzBomb 2.1
October 25, 2008
At the October 12 SBR event at the Tire Rack, the Buzzbomb's original motor gave up. So Sandy and Pat are currently inspecting a used from a junkyard wreck. So far, the new motor shows no signs of significant wear in either the top or bottom end. Check back, we'll keep you updated as we continue to build the Buzzbomb 2.1.
Four Class Championships
October 25, 2008
Rodeo Motorsports prepared three cars in four SCCA Solo II classes for 2008. Our drivers managed to wrap up championships in all four classes with one event remaining.
Arin (Bubba) McLaughlin FJA (Formula Junior A) #32 red go-kart
Kelsey McLaughlin H Stock Ladies #04 Plymouth Sundance (Duster) "Lisa Marie"
Patrick Ohmann F Street Prepared #23 1991 Ford Festiva "Buzzbomb 2.0"
Gretchen Ohmann F Street Prepared Ladies #123 1991 Ford Festiva "Buzzbomb 2.0"
If you'd like to have a shot at winning your class next year, contact us.
Special thanks for all his efforts and congratulations to Crew Chief Sandy McLaughlin.
Solo Racing at Tire Rack Sept 14
September 30, 2008
This week we have no pictures! Mostly because September 14 was the day South Bend got 12 inches of rain. And we were racing in it. The kids put out a 3" tall plastic container to act as a rain gauge but it was full in a few hours, so we didn't get an actual measurement. Who'da thunk the rain would be that heavy? The Buzzbomb's Goodyear rain tires did a great job of sticking to the wet pavement, i.e., sloshing through the puddles. Midway through the second half of the day however, the wind really picked up and threw off the timing lights so timing and scoring became impossible and the race day was finally declared over. We all were unopposed in our classes (who else was crazy enough to be out there in the downpour?) but we were so soggy and cold we didn't wait to pick up trophies. Apparently no one else brought a waterproof camera either!
Looks like we've all picked up enough points to lead in each class -- Kelsey in H Stock Ladies, Arin in Jr. Kart, Pat in F Street Prepared and Gretchen in F Street Prepared Ladies. Only one more race this season, so it looks like 4 season championships for the Rodeo Motorsports team!
See ya October 12 at Tire Rack!
The New Electric Car
August 9, 2008
Pat and Sandy spent some time this weekend working on the body for the new Electric Car. School starts in about a month, and we hope to have things up to where the new batch of kids on Lakeshore High School's Electric Racing Car Team will be able to pitch in. The team meets every Monday night during the school year.
Solo Racing at Lakeshore High School
August 9, 2008
We were at Lakeshore High School on August 3, a clear day, but the sun made things pretty warm.
We'd expected some of the Electric Car teams from around the state to show up but apparently things interfered (like BAND@!!$*!) at the last minute. So we ran the Buzzbomb (our white car with the red stripes), the go-kart, and Kelsey's "Lisa Marie," the turquoise Plymouth Duster.
Kelsey was unopposed in her class (H Stock), so she got a trophy t-shirt, but considering that it was her second time driving that car, she improved quite a bit, getting several clean runs (no cones) and faster times as she went along.
Gretchen raced alone with the Buzzbomb in F Street Prepared Ladies since Megan is sitting out this season to await el bebe (she's due around Christmastime). Megan and Rod did stop by to visit, and Megan helped stack cones at the end of the event. Gretchen's work assignment for the afternoon was photography (that's why we have so many!), and she was able to take a lot of pictures from the top of the LHS stadium, which overlooks the parking lot.
Pat raced well in FSP, but he wasn't able to squeak past Bob White and his #20 Mini Cooper this time. Pat's still ahead in points on the season, the first season he's done this well against other cars!
Arin pushed the go-kart as hard as he could but came in second by just a hair. Crew Chief Sandy says they're going to make some adjustments before the next race and see if we can get a bit more speed out of it.
Next race is at Tire Rack in South Bend (as usual) on September 14. See ya there!