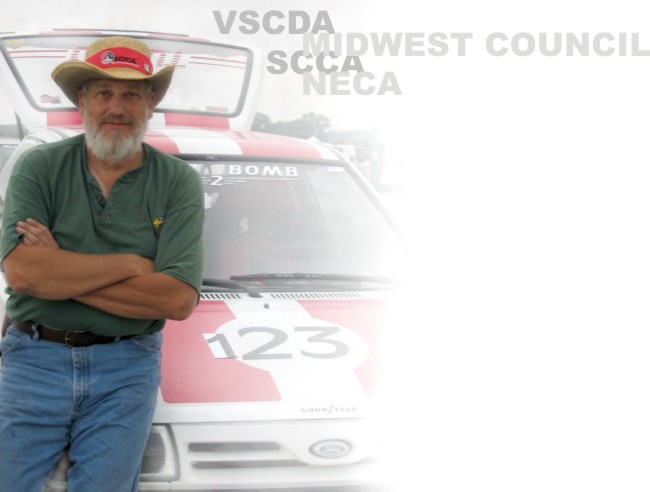 Patrick William Ohmann
January 17, 1955 - August 2, 2013

Patrick Ohmann, 58, of St. Joseph, Michigan passed away on Friday, August 2, 2013 at his residence with his family by his side.

Pat was born on January 17, 1955 in Clyde, Ohio to the late William and Miriam (Kane) Ohmann.

He is survived by his wife Gretchen, daughter Megan (Rod) Espinoza of Benton Harbor, two grandchildren, Aaron and Lia, sister Penny (Chuck) Lindblom of North Carolina, sister-in-law Jody Fischer, adopted son Frank Jasper-Stump, lots of nieces and nephews and dear friends and race buddies including Sandy McLaughlin of Racine, Wisconsin, Jack Engelhardt of St. Joseph and Jim Elliot of Stevensville.

A sometime professional and always amateur racer, Pat's pride and joy was the Lakeshore High School Electric Car Club, whom he coached (as a community-based advisor) to 15 state championships in 16 years.

The family racecar, the "BuzzBomb 2" has raced in Solo II series in the South Bend Region SCCA since 2003. His driving skills were often outshone by his daughter Megan and occasionally by his wife Gretchen. Pat would always say he made a better racecar builder than a driver. He was always looking for one more way to gain an edge.

Pat and Gretchen co-owned Shade Tree Tees, a screen-printing shop in the area for 25 years.

Memorial Contributions may be made in Pat's memory to the Lakeshore Electric Car Club, 5771 Cleveland Ave. St. Stevensville, Michigan 49127.


A memorial page has been set up for him on Facebook.