Page 3 of 5
2. Uploading a NEW file
Your User Menu will generally have a link to "ADD DOCUMENTS." Click that and we'll begin.
a. You'll see the DOWNLOADS page that lists categories. Find the SUBMIT FILE button near the top right and click that.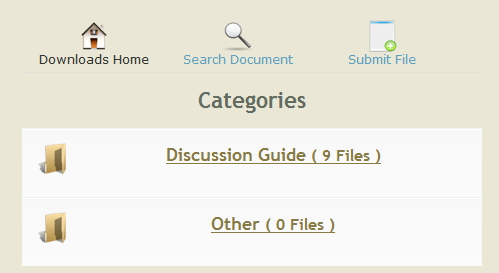 Use the BROWSE button to locate the file on your computer, then click UPLOAD.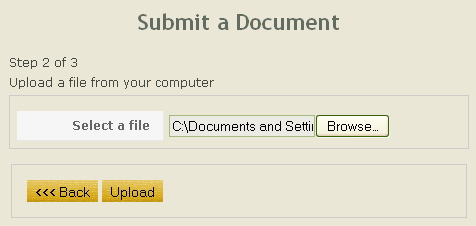 The system will let you know it's working: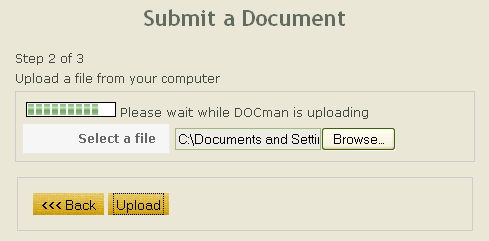 Add a Title. By default, the file name is inserted as the title.
Select a Category.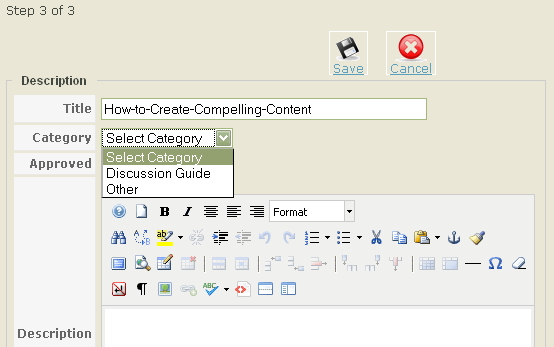 Be sure to check the APPROVED option.

Then if this document is to be available to everyone, click SAVE.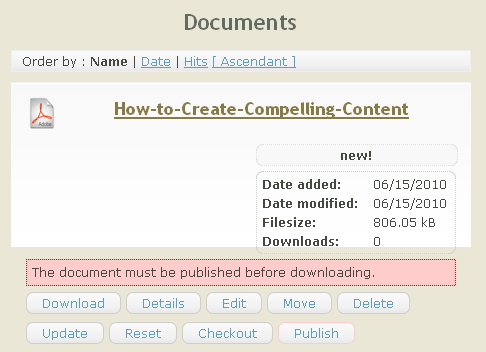 Be sure to click the PUBLISH button at the lower right.